Below are some books I recommend. 

This is only a very small selection of the books available. 
I have included these here as recommendations for people just starting out who are not sure which books to buy first.

 
For those looking to buy their first books on the Pyrenean Mountain Dog:
 

       "Great Pyrenees: A Complete Pet Owner's Manual" by Joan Hustace Walker.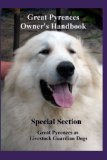 "Great Pyrenees Owners Handbook" by Joseph B Gentzel
Other informative Pyrenean books I recommend as great additions when starting your collection: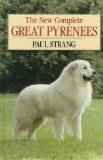 "The New Complete Great Pyrenees" By Paul Strang

    "The Great Pyrenees: From France with Love" by Joseph B Gentzel
If you are wishing to learn more about using dogs as Livestock Guardians:
    "Livestock Protection Dogs: Selection, Care and Training" by Orysia Dawydiak and David Sims
If you are looking to buy or have just bought a new puppy: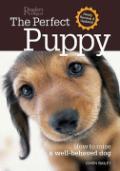 "The Perfect Puppy: How to Raise a Well Behaved Dog" by Gwen Bailey