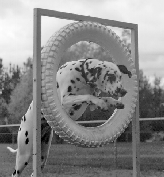 Kirindal Painted Doll
22 March 1995 - 6 February 2008
No, Cookie is not a Pyrenean Mountain Dog.
She did however, spend all her life living with and loving the big white dogs.
Passing away from a stroke not long before her 13th Birthday, she is sadly missed.
Happy and lively until the end she loved order and kept the other dogs in line.
A smart cookie, she loved showing off her many tricks both at home and in public in places such as shopping centres, movie theatres and department stores while promoting events and movie releases and teaching people about responsible dog ownership.  She even appeared on stage in an opera.
Cookie was bred by Jan and Ivan Kirin of Kirindal Dalmatians in the Australian Capital Territory.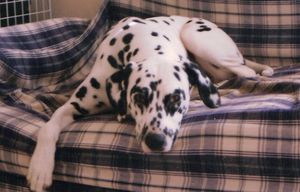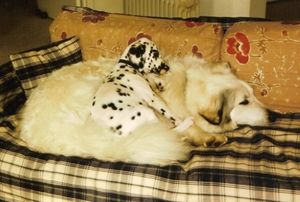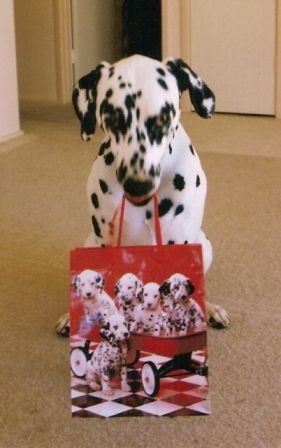 email us