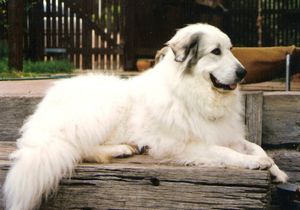 Ch Pyrgold Katana x Ch Pyrgold Designer Genes
5 January 1994 - 15 March 2004
Halley was my very first Pyrenean Mountain Dog.
She introduced me to the joy and challenges of Pyr ownership, especially the barking and not coming when called!
We had so much fun together, doing things like training in obedience and going on hikes.
She was my special 'Huggey Bear' and will never be forgotten. 
Thanks to her, Pyreneans will always be a part of my life.
Halley was bred by Neville and Margaret Doughan of Pyrgold Kennels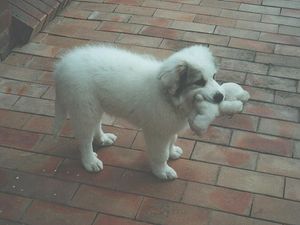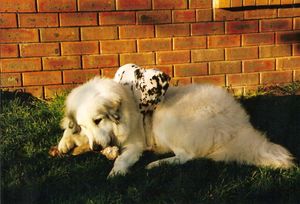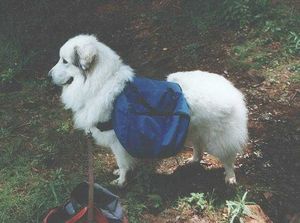 email us