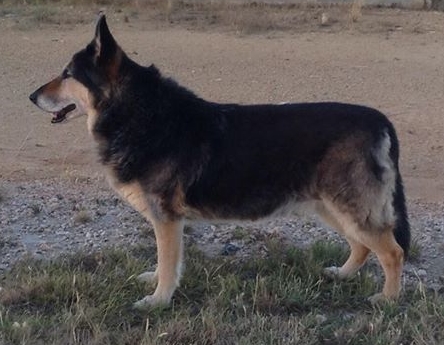 06 December 1999 - 19 June 2014
Kodie came to live with us at the age of 10 and left us at 14 1/2.
While it took a little while for him to settle in, with patience he learnt to get along with all the animals,
including the cats and chickens, and proved to be an excellent herding dog too. 
While he always tried to keep the Pyreneans 'in line', they tolerated his antics and 'non Pyrenean' ways.
Kodie became an important and well loved part of our family and very much enjoyed his 'retirement' as a house dog.
He loved nothing better than to be curled up at our feet in the loungeroom at night. 
Or a ride in the car.  Or a cuddle.
Or anything that involved being with 'his people', especially Scott.
Kodie will be sadly missed by Scott, Jessica, Bruce and Tracy
Sleep well old man.