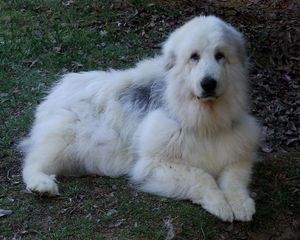 Birthdate Unknown - 5 March 2009
Liza Jane was rescued in the Canberra region in early 2001 and put into foster care when she ran out of time at the Canberra dog pound.
Arriving in foster care, she was malnourished, suffering from demodectic mange over a large portion of her body, and had abcesses all over her from grass seeds.  The largest abcesses on her chest required several operations to clear and drain.
Liza came to us as a very shy dog, easily startled and unsure of strange things and noises. 
She hated riding in the car and was terrified of storms, fireworks and fire.
Liza Jane was also hypothyroid and required regular medication for this condition.
While with time and work she came out of her shell, Liza Jane always remained a 'special case' and as a result she was given a home with us for life.
While we do not know where she came from or how old she was, it is estimated that she was at least 10 years of age when she passed.
Life is quiet without Liza and we think of her whenever there is a storm.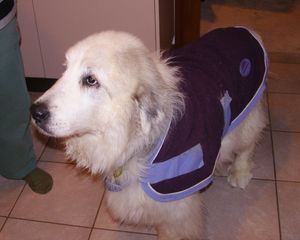 email us