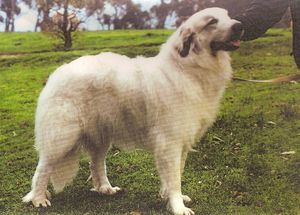 Australian Champion Barreges Cabochard
Barreges Ariette x Ch Barreges Le Sortilege
31 October 1998 - 17 May 2008
Milou was a special dog.  A large serious girl with a dry sense of humour. 
With a strong and dominant  personality she was a handful as a youngster, but grew to be a wonderful steady protector.
Fantastic with small animals she took everything under her wing, from baby goats to small feral kittens.
Our 'Boo Dog' is forever greatly missed.
Milou was bred by Vivienne James of Barreges Kennels in Victoria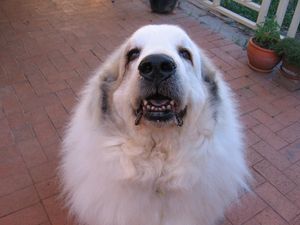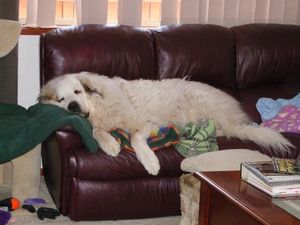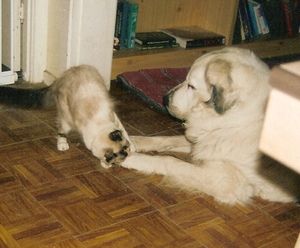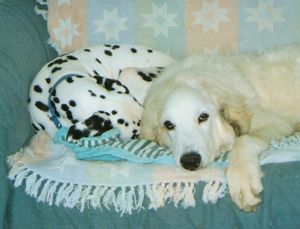 email us