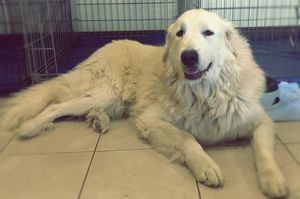 Espinay Cest la Vie
"Missy"
Kathare des Sentiers du Roi (Belgium) x Ch Despreaux la Chanteuse
DOB 27 August 2018
Eyes Healthy (ACES Eye Certificate 03 February 2020)
Heart healthy (Auscultation 06 July 2019)
Degenerative Myelopathy: Normal (DNA N/N)
Glanzmann's Thrombasthenia: Normal (DNA N/N)
Canine Multifocal Retinopathy 1: Normal (DNA N/N)
Neuronal Degeneration: DNA 'Clear by Parentage'

Missy is from our C-Litter and has been chosen to stay with us here at Espinay
Missy is a cheeky, sweet girl who has already twisted our hearts around her paws,
despite her shoe and pillow shredding abilities. Missy loves to be close and flop on top of you for a cuddle.
We look forward to more fun times ahead with her.
We have plans to continue Missy's show ring career once Covid-19 restrictions permit.