In April 2012 I visited the USA to attend the Great Pyrenees Club of America National Speciality Show held in Matamoras, Pennsylvania and hosted by the Garden State Great Pyrenees Club. The show was held at the Best Western Inn at Hunt's Landing, with the show itself taking place in the Ballroom. Many dogs and their owners stayed at the hotel for the duration of the show.  With stalls and displays also set up in the hotel, and the big grooming tent outside in the car park, it was truly a wonderful and full on Pyrenean experience.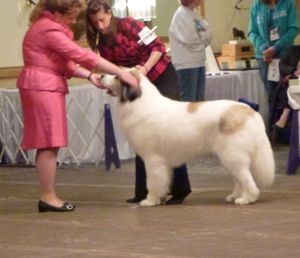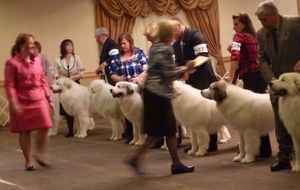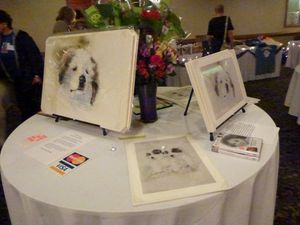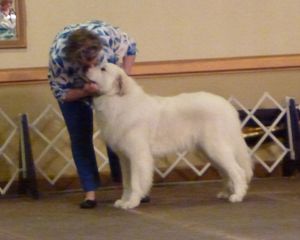 The show was run over five days with events such as obedience, draft dog, puppy and veteran sweepstakes, brace and junior handler classes and others, as well as the classes for dogs and bitches and champion dogs (which are shown separately in the US) and best of breed judging taking place on the different days. On the final day a regional specialty show was also held.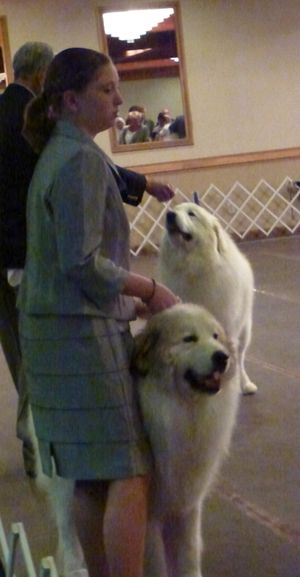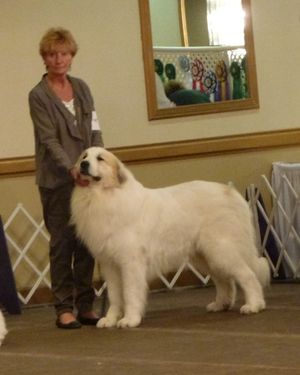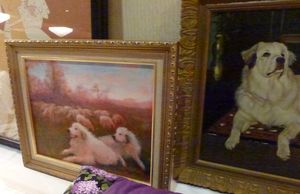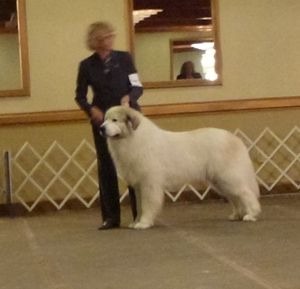 Many functions were held including an awards lunch, banquet dinner, lobster buffet and kickoff party for the 2013 National which is to be held in Texas. A health seminar was also held on the subject of stem cell regenerative therapy, which proved to be very interesting. There were plenty of Pyr related items for people to buy and silent auctions were held each day with lots more wonderful things for people to bid on and win. I did my fair share of shopping and came away with some lovely Pyr related items including jewellery, artwork and the obligatory t-shirts. I also managed to win in the silent auction a first edition signed copy of Madame Harper Trois-Fontaine's book 'My Travelling and My Dogs' which I was very happy about. Such a treasure! A live auction was also held on the night of the banquet with serious bidding on some truly wonderful items. Of note was a beautiful painting by Arlene Oraby which was fiercely contested and eventually sold for US$4800.00.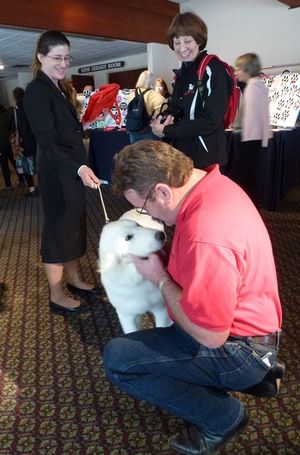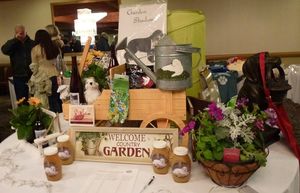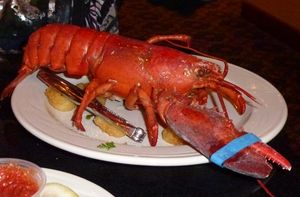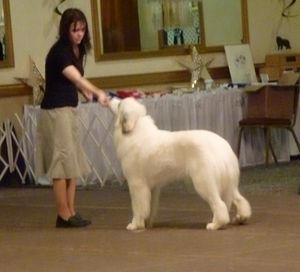 The GPCA National was a wonderful event to attend and I thoroughly enjoyed the opportunity to see dogs on another continent and to meet with other breeders and Pyr fanciers from not only the US, but other countries as well.  It was a pleasure too to see long time friends and to make some new ones.